Oh how I love the
festivals
at
Yoyogi park
, and this weekend served to remind me exactly why. The
One Love
festival is a little more party oriented than say the Thai or India fests, but basically has the same kind of art, music and food vibe going on. There seemed to be a little more dub going on this year, so not as many acts on the big stage, but when the bands played, needless to say, everyone was jumping. These pics may be a little random, but should give you some idea of just what an awesome time everyone had at
One Love
..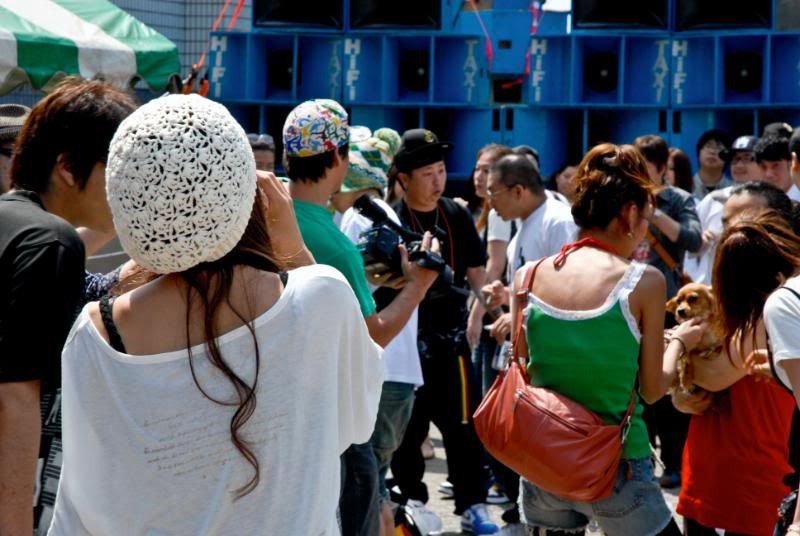 A quick walk around the shopping booths..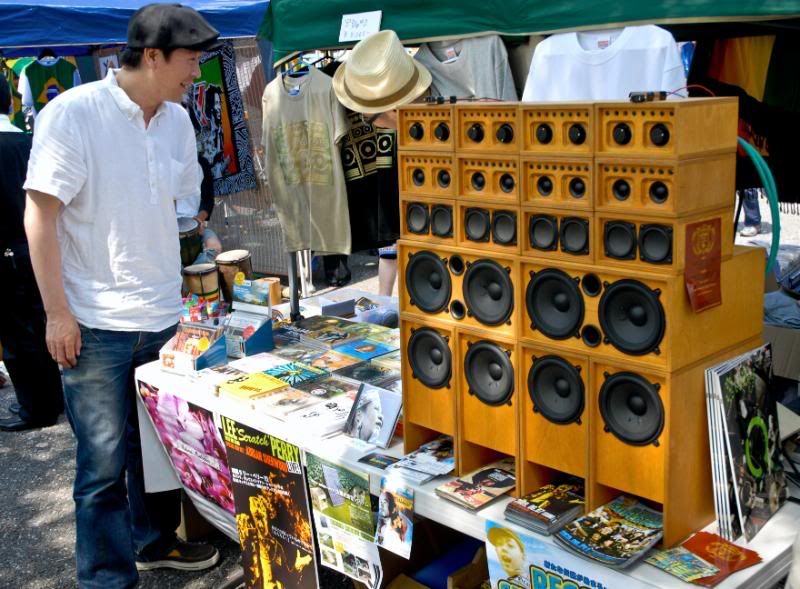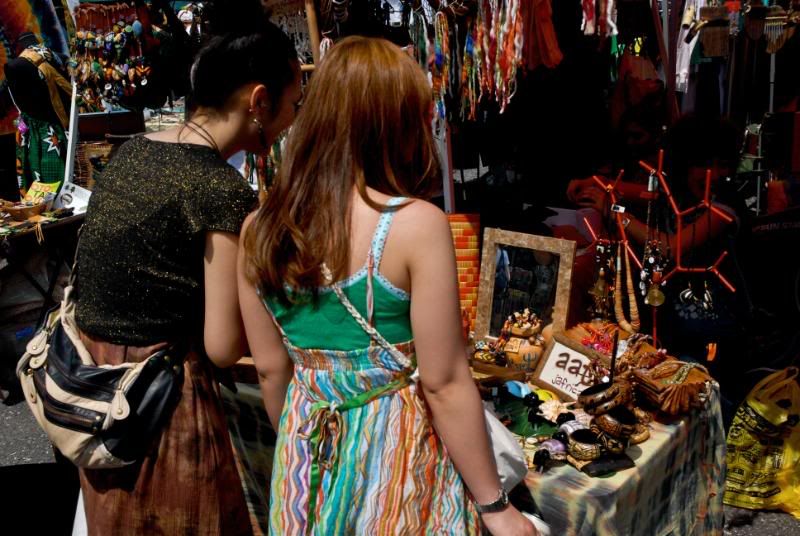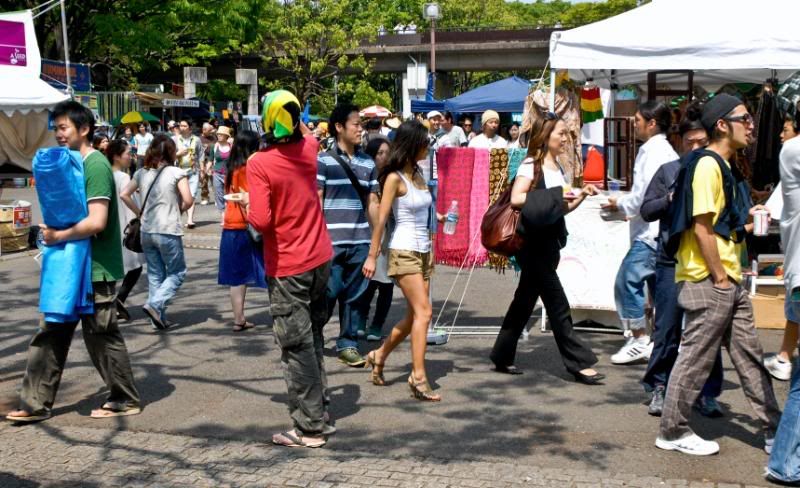 Party guy
was grooving again..
The
Gaurdian Angels
were on hand to keep everyone honest..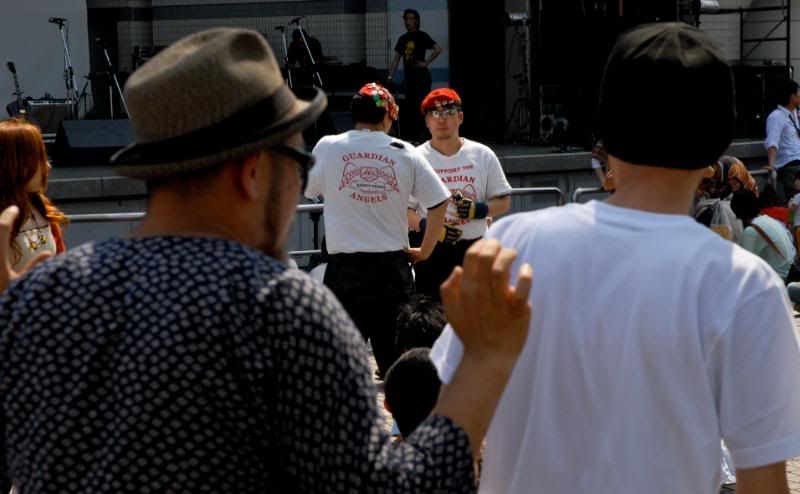 Dancing Ojisan was also grooving to the syncopated beats..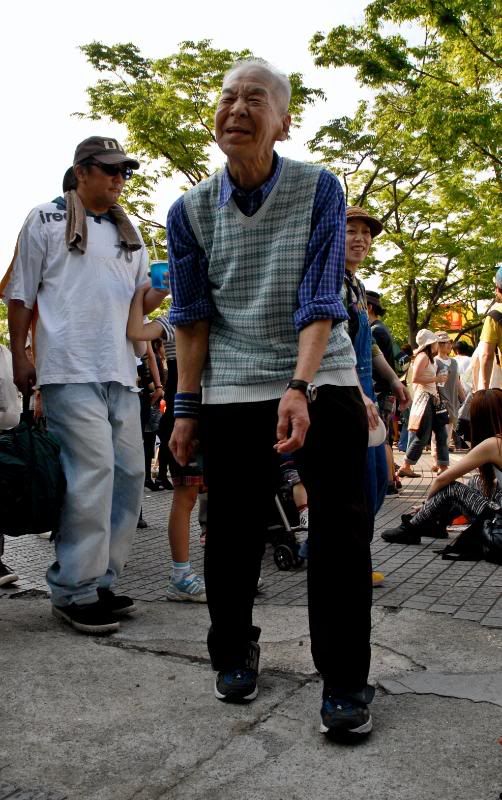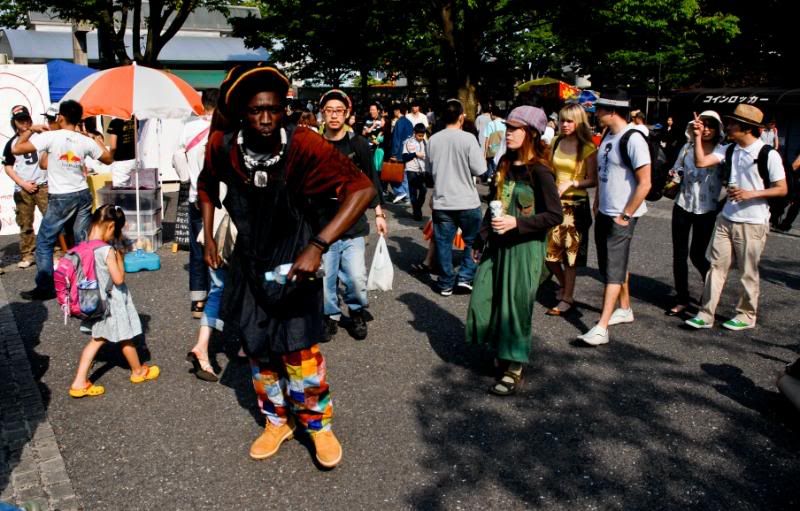 The house band rocked the main stage, and afforded the various singers the necessary backup to perform the mostly popular Reggae hits..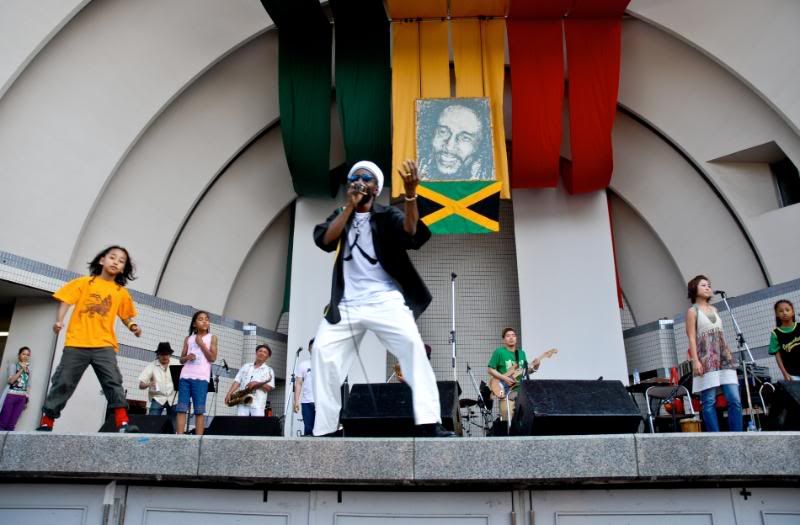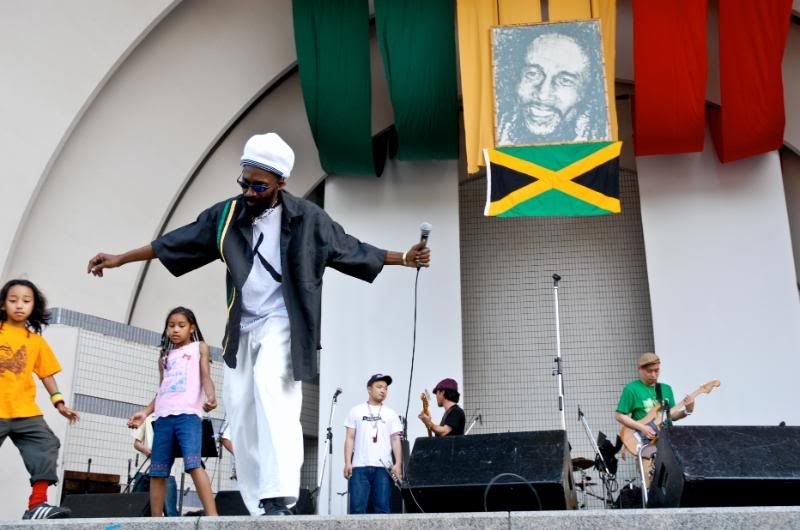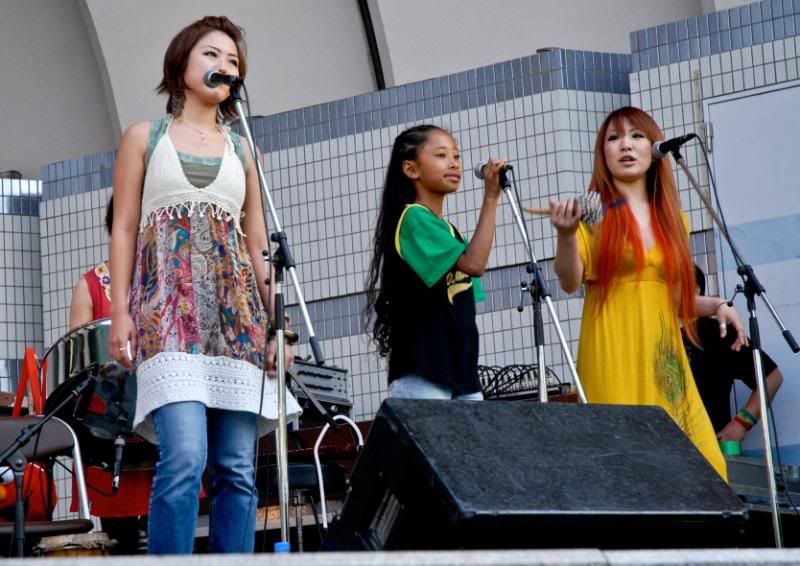 Spyderman
was as afflicted as ever, stealing didgeridoos and small children all over the place..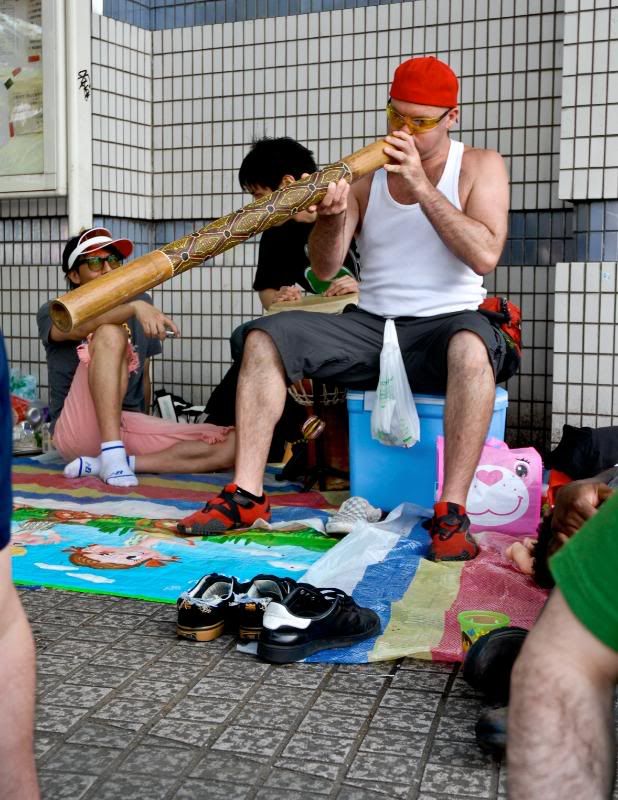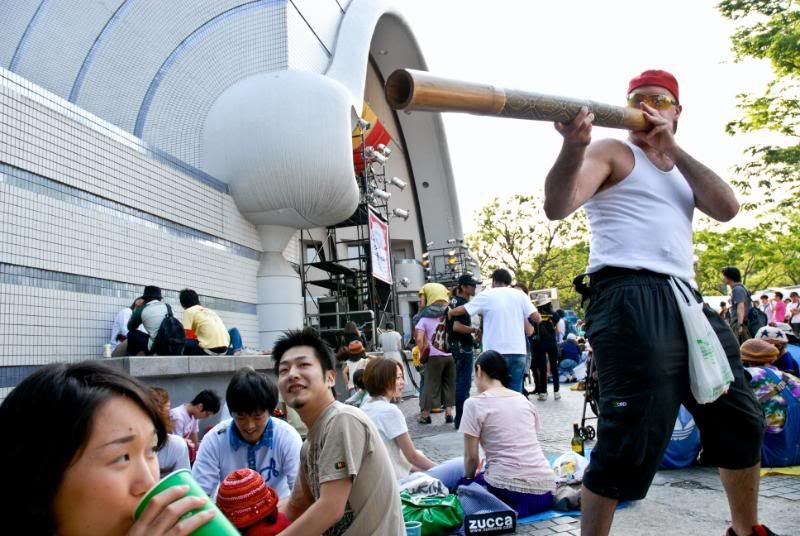 The rest is history..