Every Tuesday night for as long as I can remember, the
Ruby Room
in Shibuya has held Tokyo's premier Open Mic night. When I started going it was still around the corner, at the old Sugar High building, and while it has gone through various mutations throughout the years, essentially it's still basically the same: a great place for both wanna-be and established artists to go and develop their craft in a smoke filled room full of drinking music lovers.
I don't hit it so much these days, but whenever I do I find it difficult to leave. Here's a selection of what was going on Tuesday night..
A cool little Quartet (that didn't play any
WSQ
):
Dan
sitting in with some of the guys from
Sunset Drive
:
Pat, who had more pedals than I've seen anyone slinging since
Magic Dirt
at Meredith in '96:
And finally, Dan and me doing some songs, both of the old and new variety, just for the hell of it: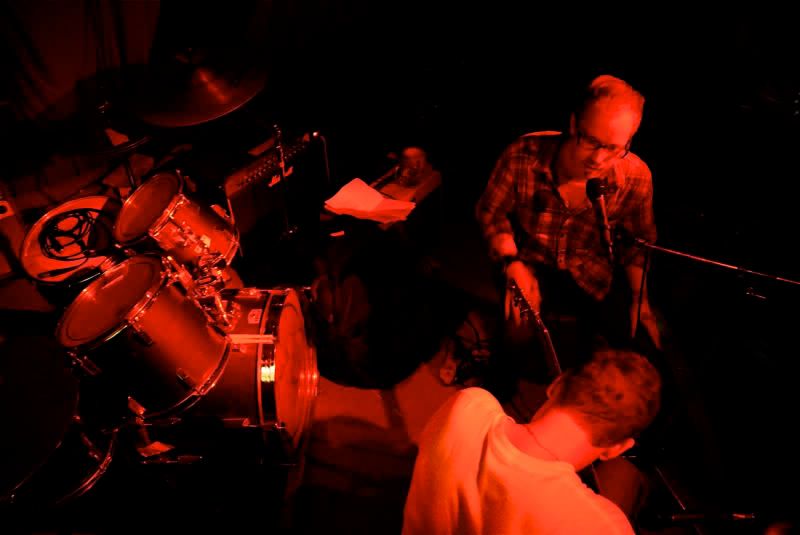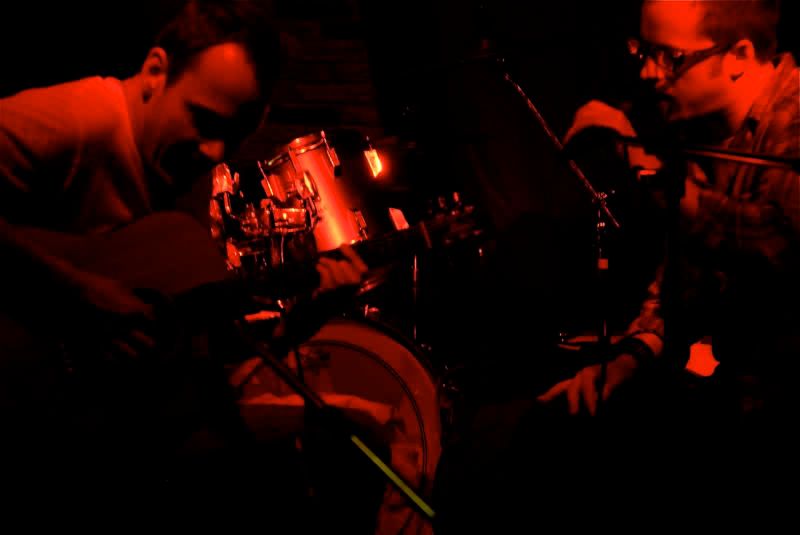 Thanks to Tosh from
Sunset Drive
for taking this last set of pics..