My first Fuji Rock, what an amazing weekend that was! I had studied up a heap as I knew that preparedness was somewhat essential at this festival, especially with it's reputation for rain and all, and even now just a week later it all seems like a bit of a blur. In any case, let's start at the beginning:
Thursday afternoon we got the shuttle bus from Yuzawa station to the festival site, to what we had heard was going to be pre-party secret acts, it turned out to be not much more that a bon-odori type thingy with a heap of people getting their drink on. Oh, and it rained..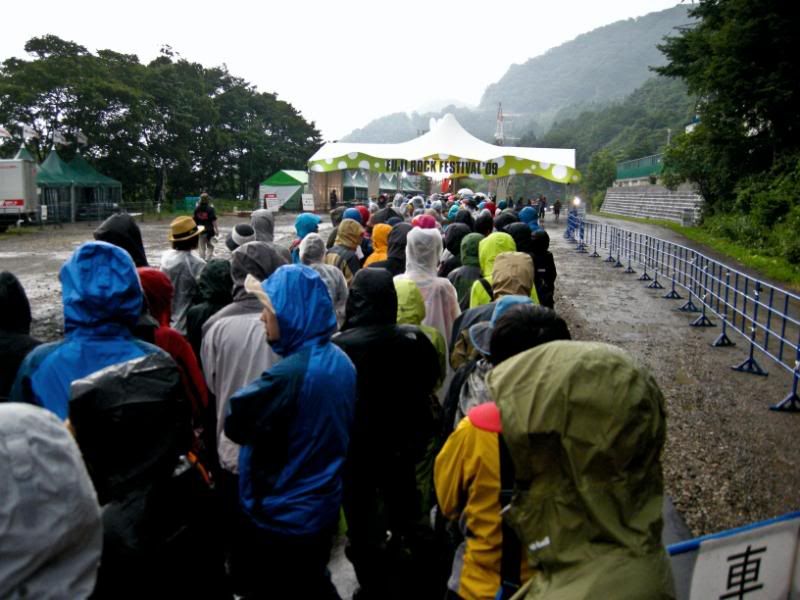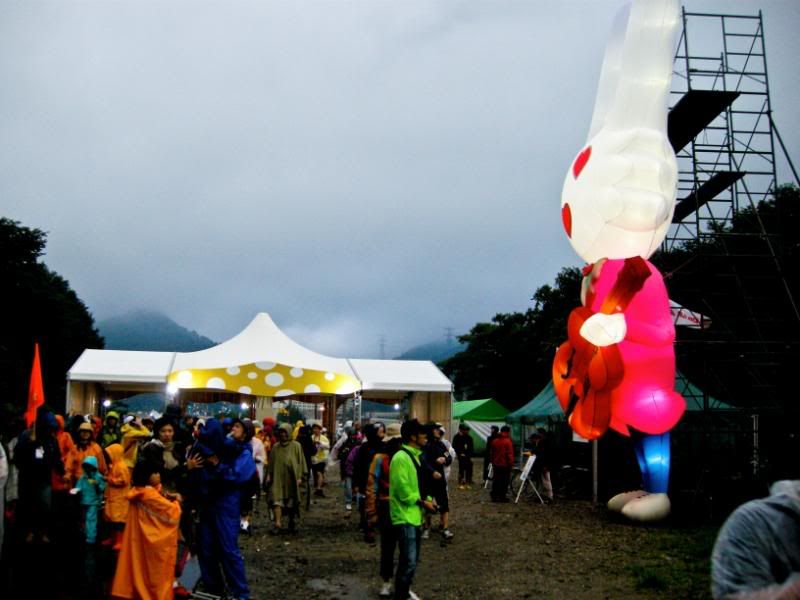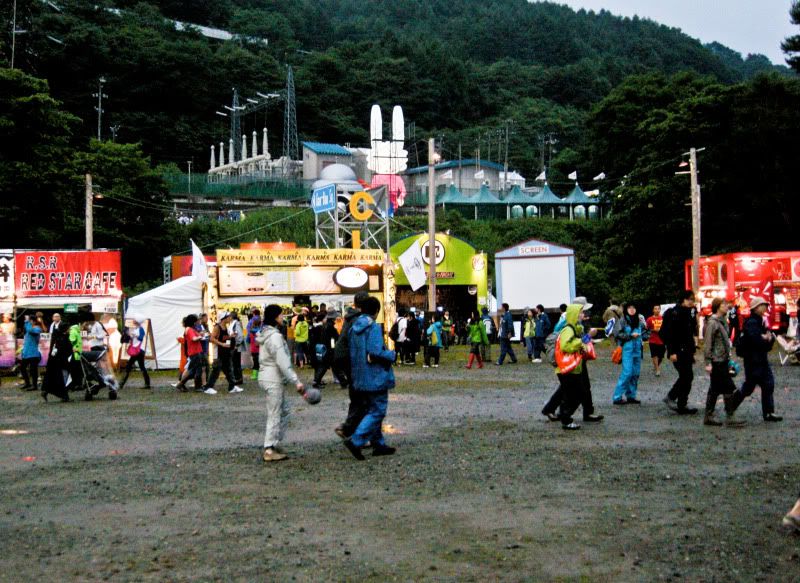 Friday began with another shuttle bus from Yuzawa station, though this time it included an almost 2 hour wait, yikes!
It was mostly another rainy Neaba day which we spent walking between the green and white stages, with many pit stops at the Oasis food court area for the obvious..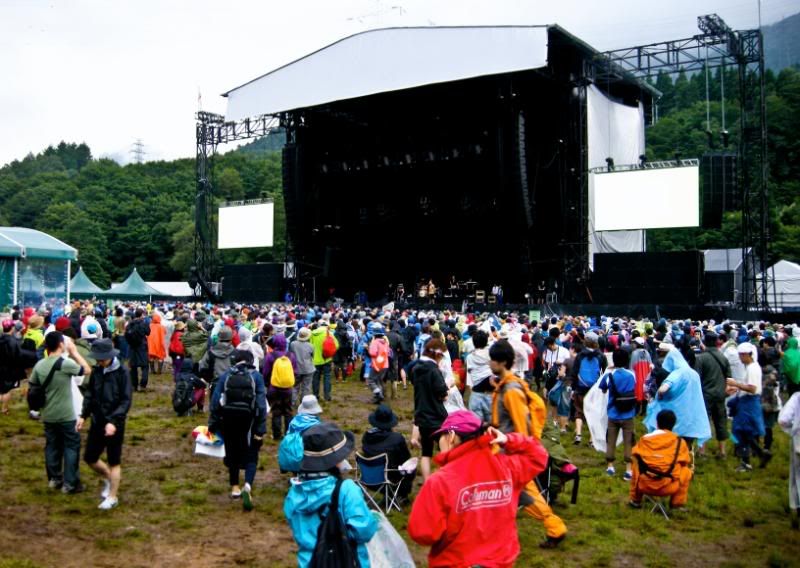 The preparedness for rain here was amazing, and it rained a lot! As soon as the hard stuff started coming down out came the the coats and bags, away went the electronic equipment (mostly anyways), and within minutes everyone was once again doing their thing, only this time laden with raingear and the like.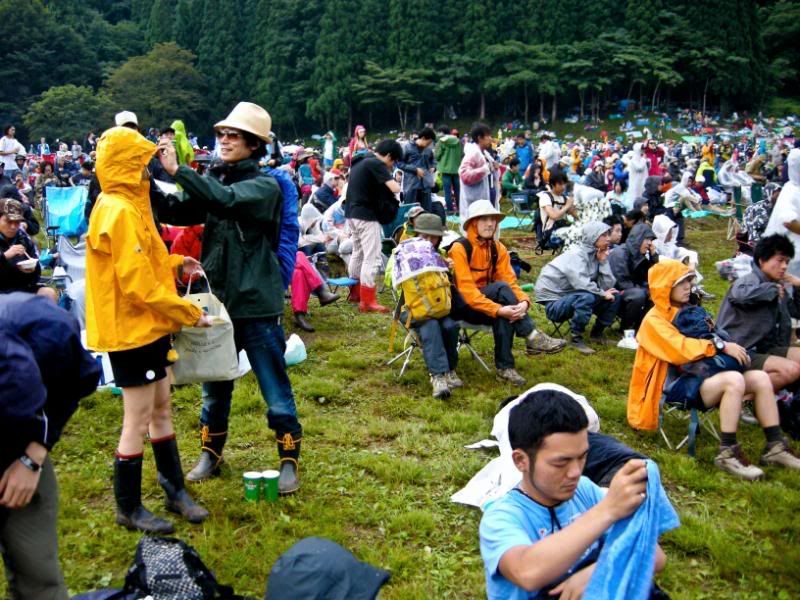 Doves were great..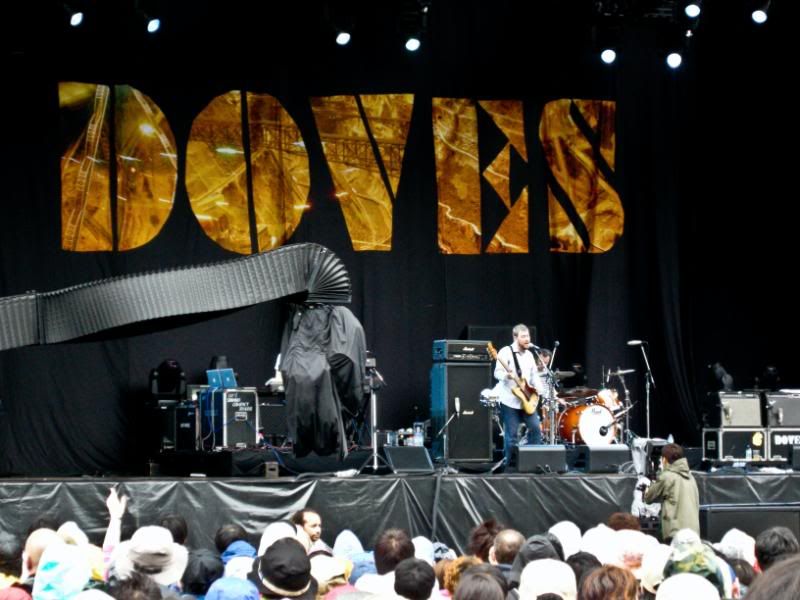 Lily Allen was awesome, I had no idea!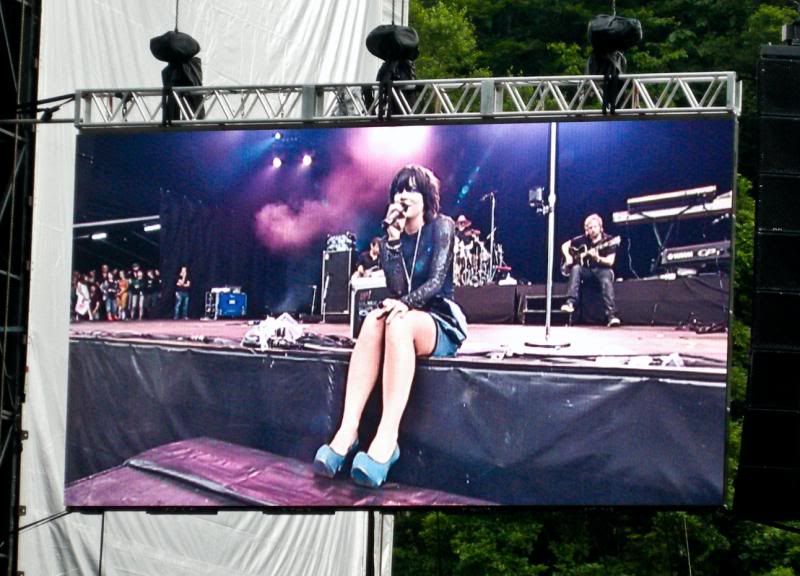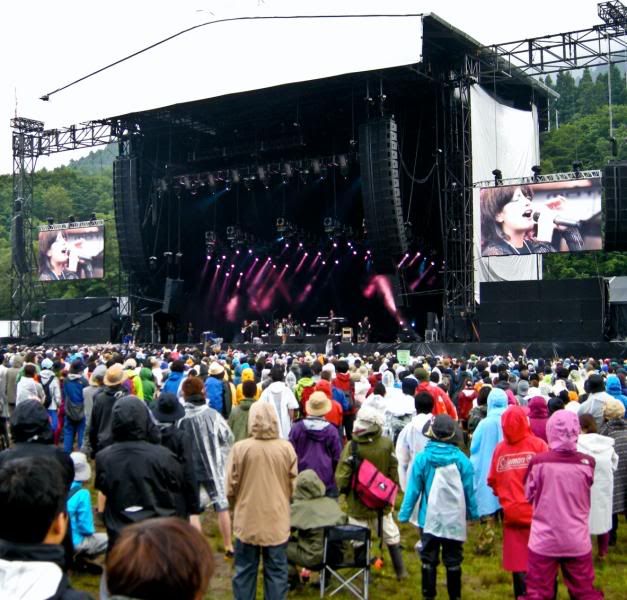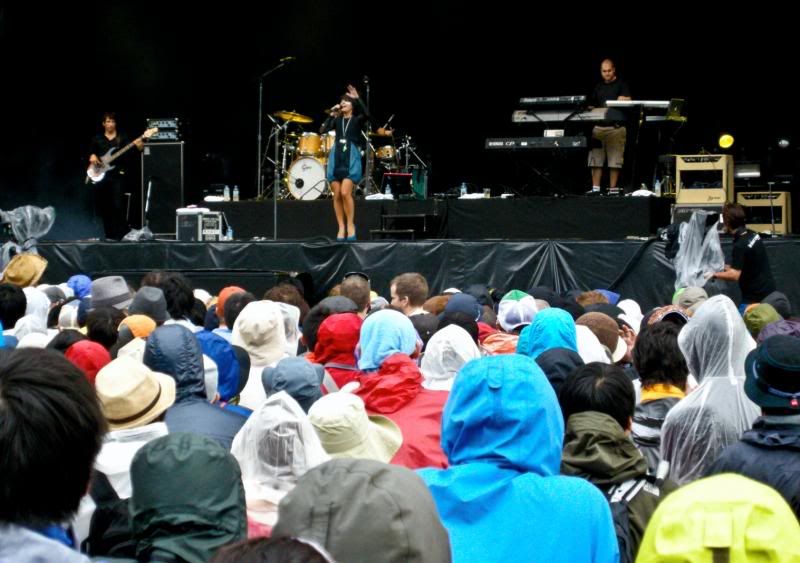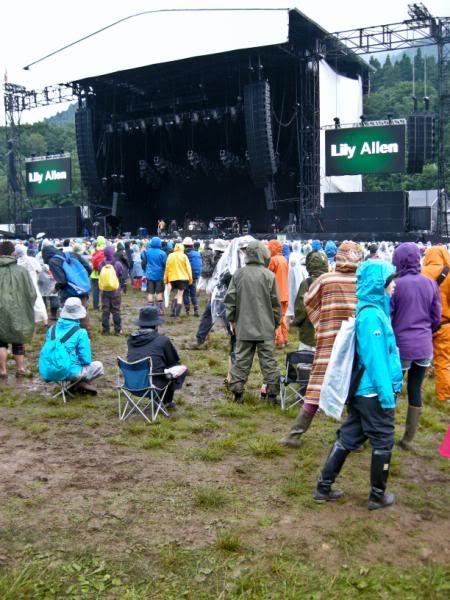 Paul Weller was cool too, while his set seemed to be pretty heavy with his new stuff, "Shout to the top" had me jumping..
Of course Oasis headlined Friday night on the green stage, and while they were great, by far the best thing for me was seeing ハナレグミ on the white stage, especially when he did 明日天気になれ. I iPhone video'd most of it, and while the sound quality isn't all that, you can get some idea of the crowd feeling and what an epic moment it was..
Saturday started with a taxi ride, we were not going to brave that shuttle bus crowds again.. :) It was a pretty warm day for Naeba, so a lot of people were cooling off (or washing) in the river at various points..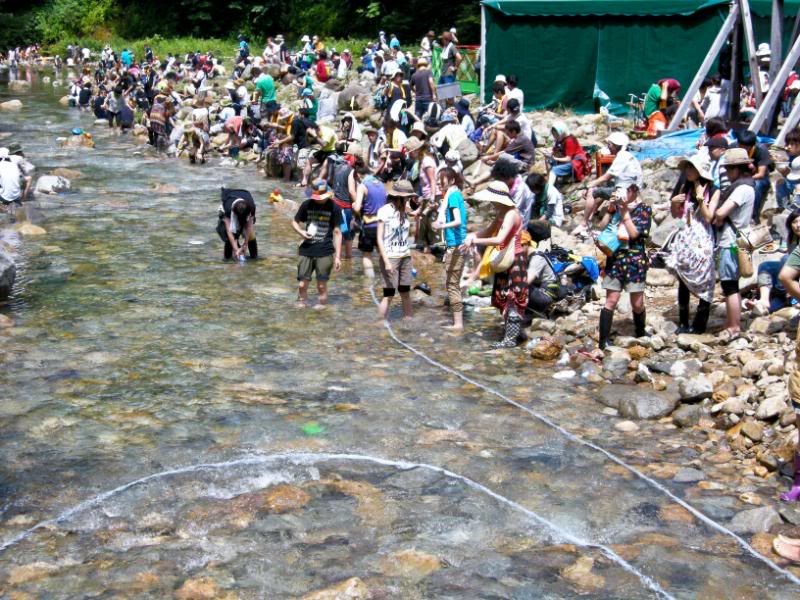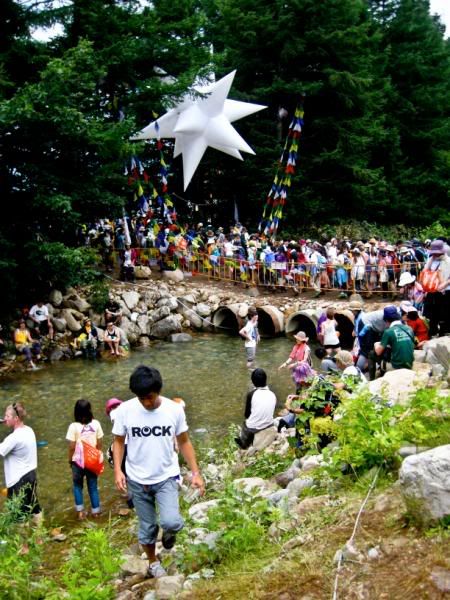 Or chilling out around the food court area..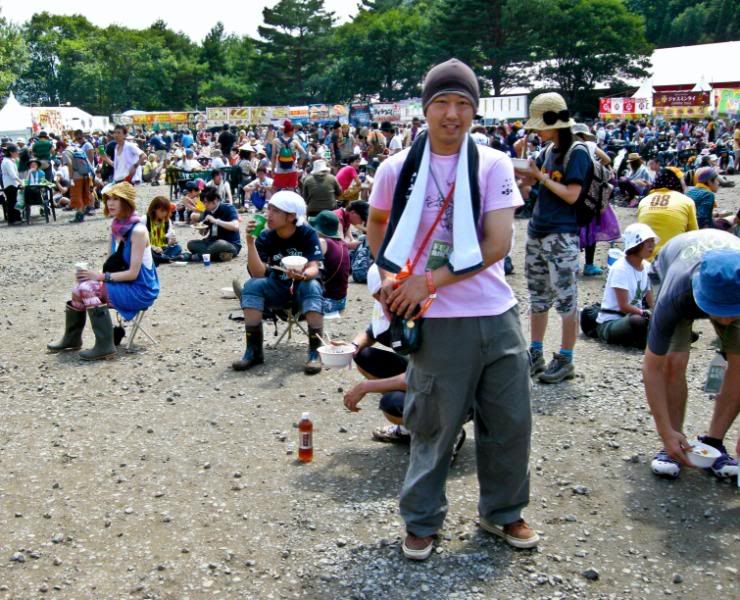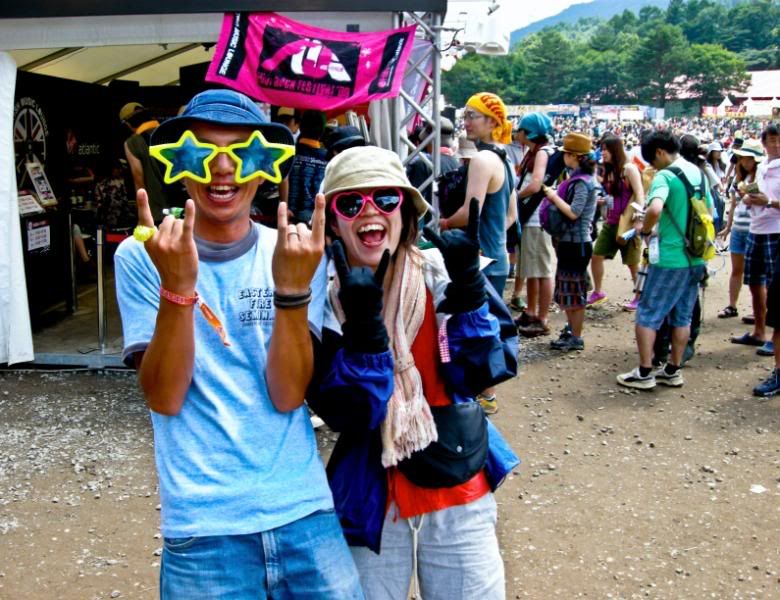 And there was some music too. Like Ua..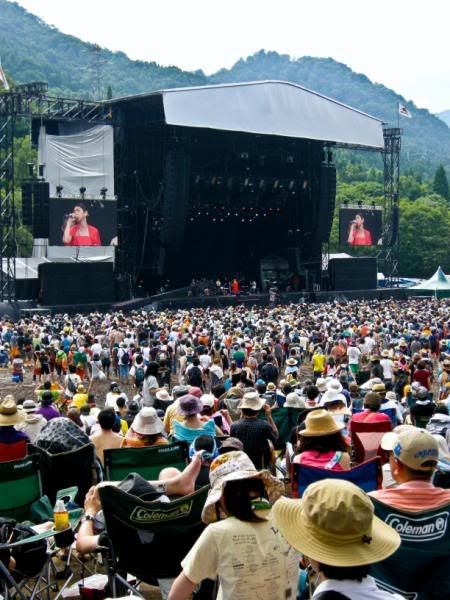 And Jet..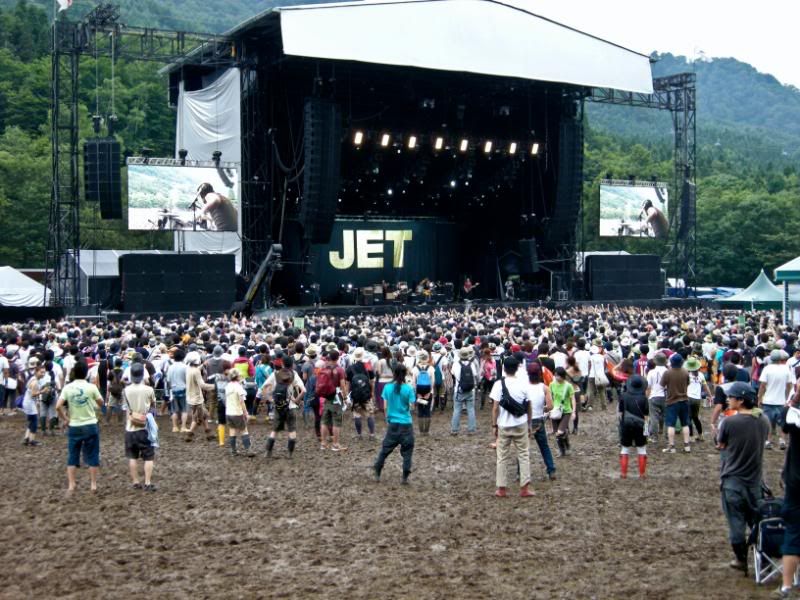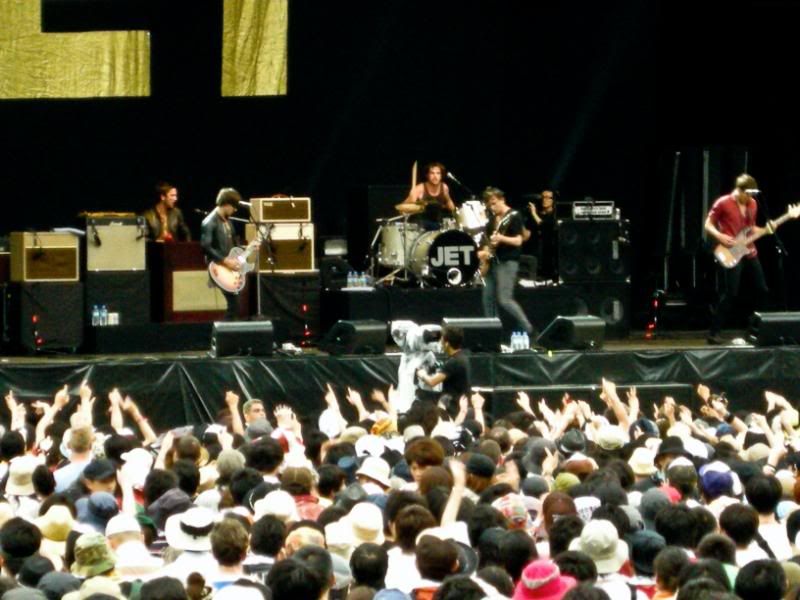 and Zazen Boys on the white stage..
Somewhere around this point the rain started and the camera went away, Dinosaur Jr were awesome though..
Sunday, the final day, lot's of great stuff here, most of which happened on the white stage, starting out with Holy Fuck..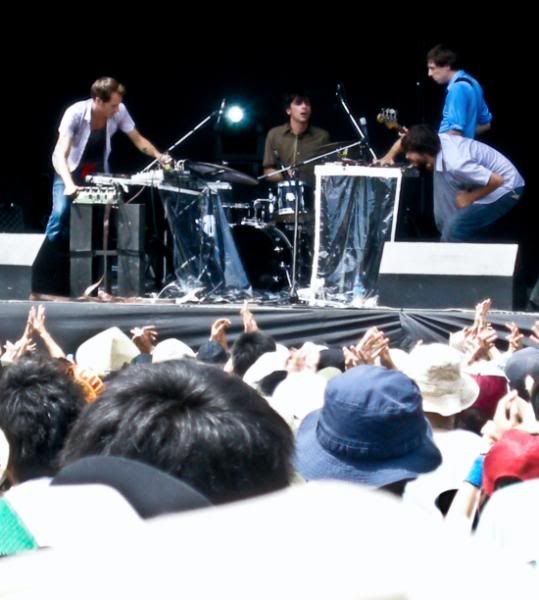 De De Mouse..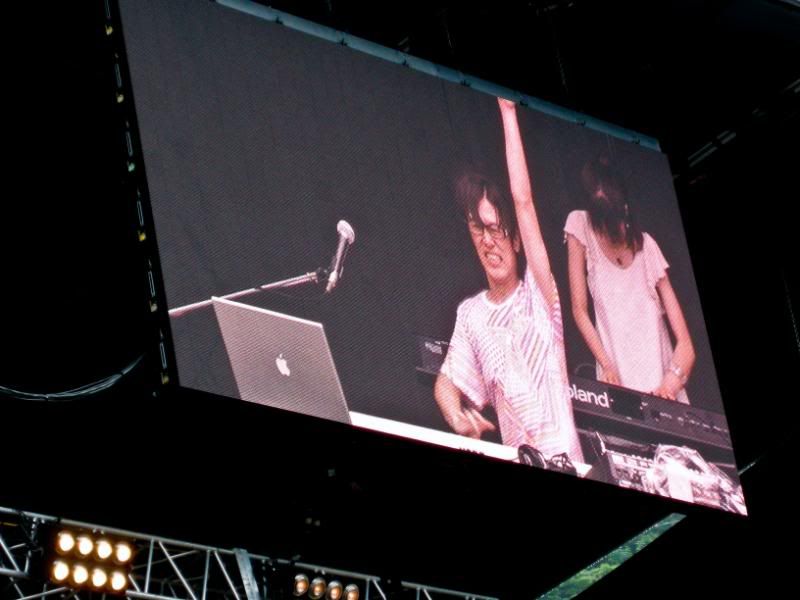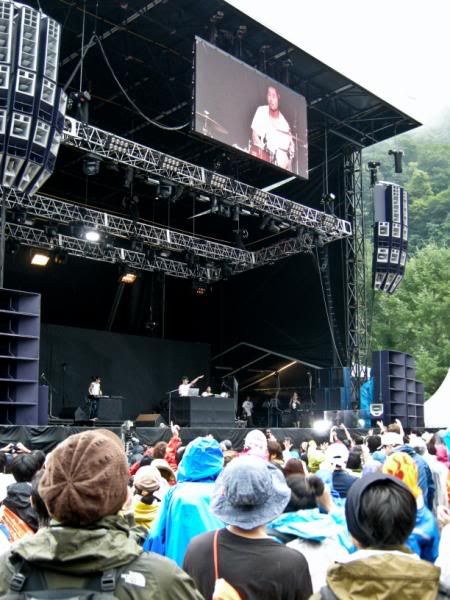 Clap your hands say Yeah..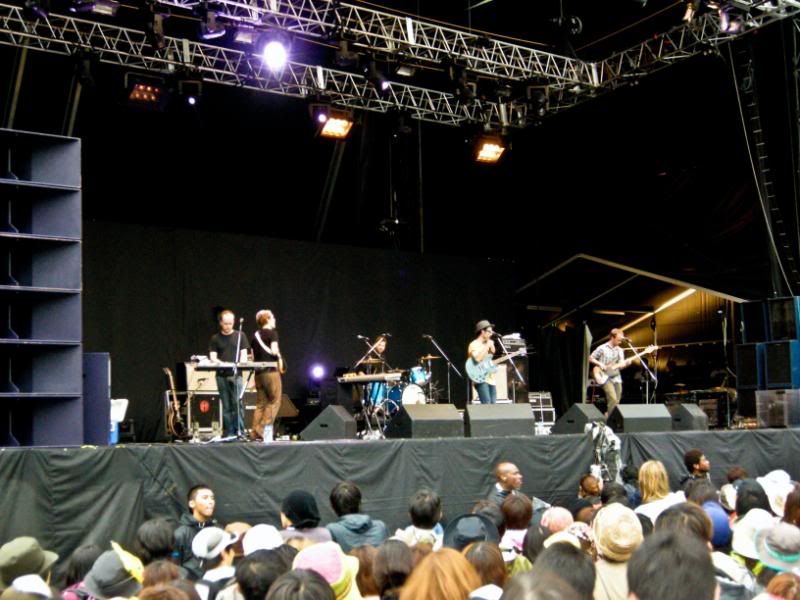 And back on the green stage, Brahman..
and Fall Out Boy..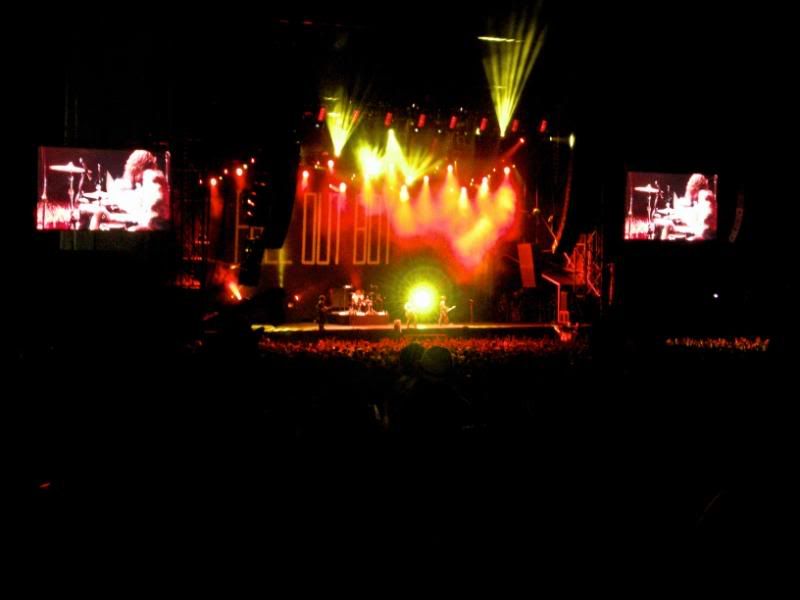 And by that stage we were just about done, four full days of drinking, walking, and listening to some of the best bands in the world had taken it's toll. Of course we stuck around and listened to Weezer, in the rain, but it wasn't long before we were in yet another taxi back to Yuzawa.
There were loads more amazing moments along the way, some of which I've posted below, but most of which I'll just have to try and remember, until next year anyways..