Last weekend Sangenjaya's
Hells Bar
bar had one of the best parties I've been to in a long time. It was the official launch party of new event Cafe Kitsch, as well as the birthday celebration of Tokyo's very own resident
Spyderman
, and despite them not being able to turn up their bass bins (a residential thing), and the star dj not showing up (a night before thing), this little place kicked and sparkled in fine style.
The bar staff were going as hard as anyone there, and that's saying something..
The unisex toilet certainly gave credibility to the kitsch factor, with that big old vinyl sofa and an old school beatbox playing Bob Marley on entry..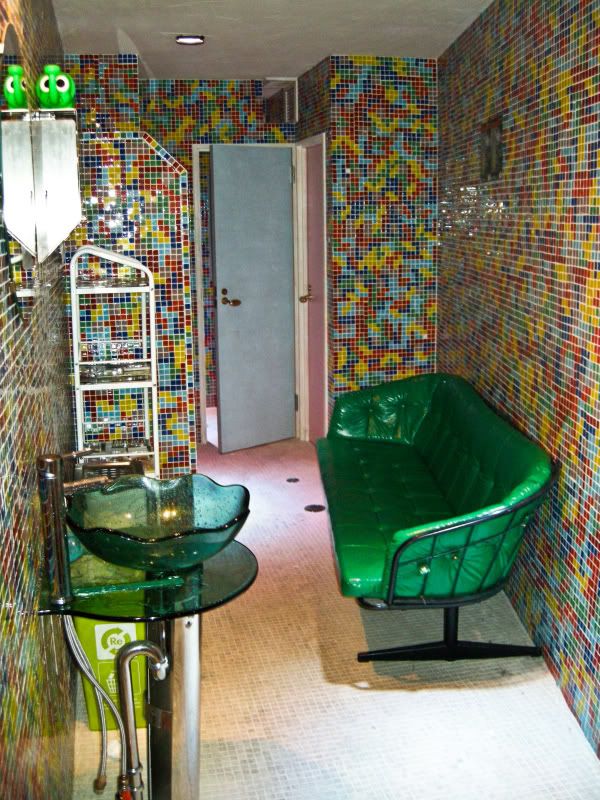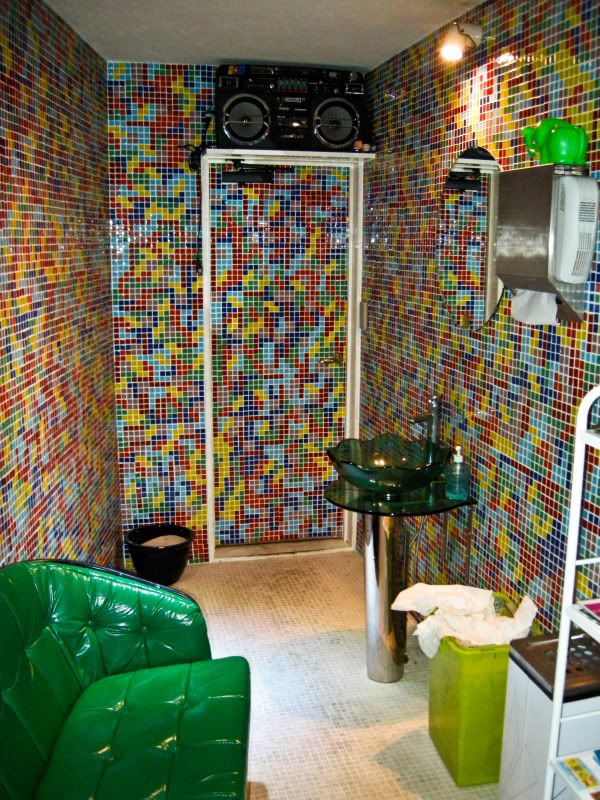 Elmo was an early casualty..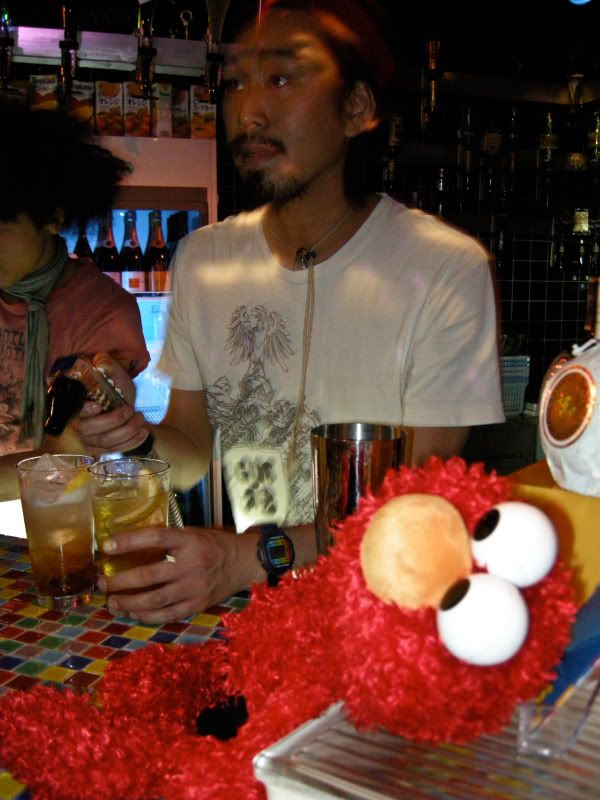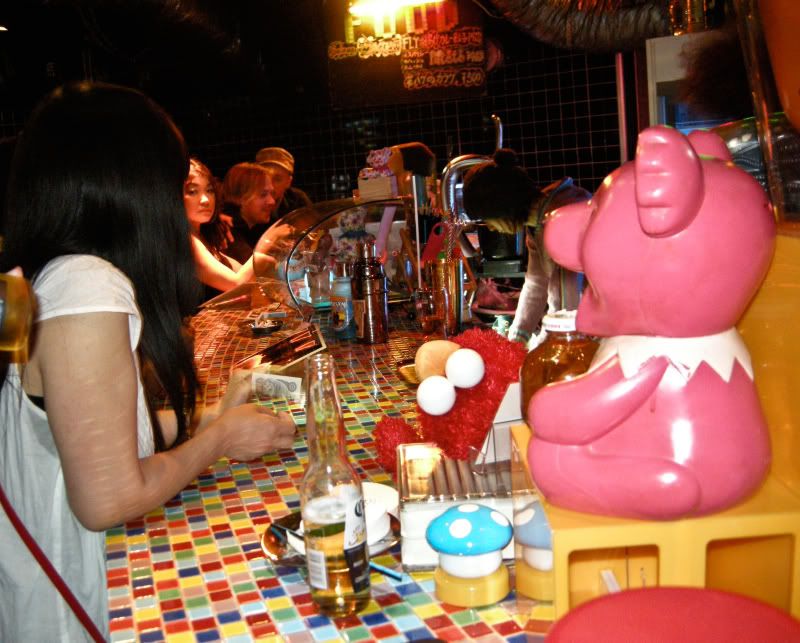 And here's Jonny!
Finally, for those in need of a little bedtime story, a promo vid that Jonny put together..