I have to admit to being just about over hanami this year, but what turned out to be a long wait for the fluffy little flowers, certainly exploded into fruition last weekend around Tokyo. There are always loads of people enjoying sunny days at Yoyogi, but this little celebration was something else..
The trees were finally in full bloom and practically every area within a frisbee throw of the white petals was both groundsheet covered and occupied..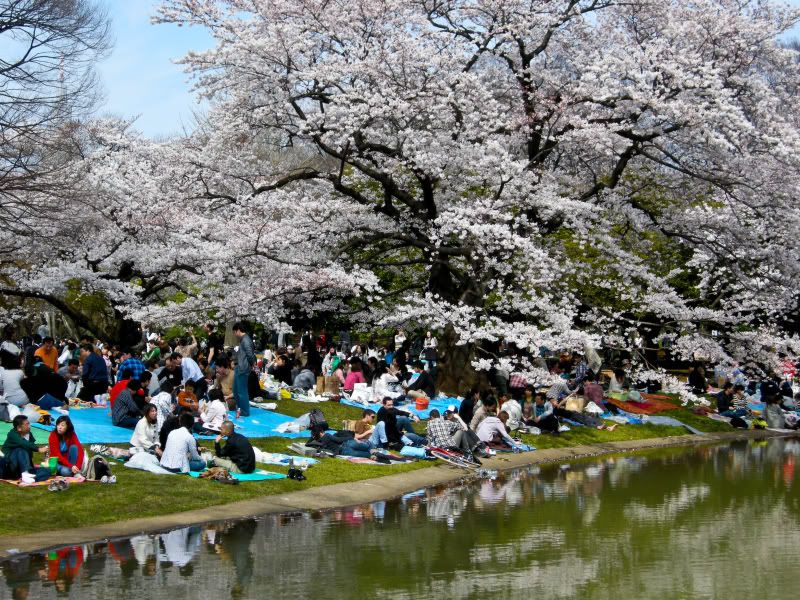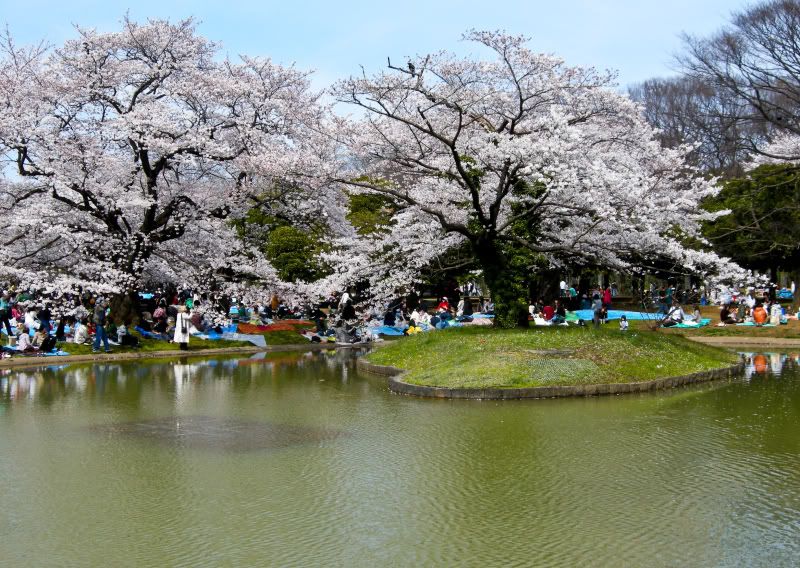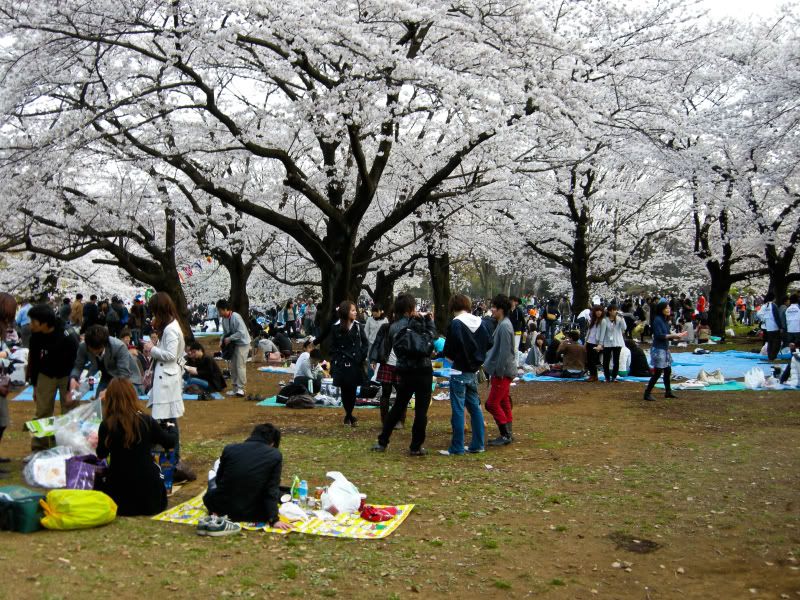 It's well known that hardcore hanami enthusiasts arrive very early in the day (or even the night before) to secure their prime position, all this preparation can make one pretty tired as the day rolls on..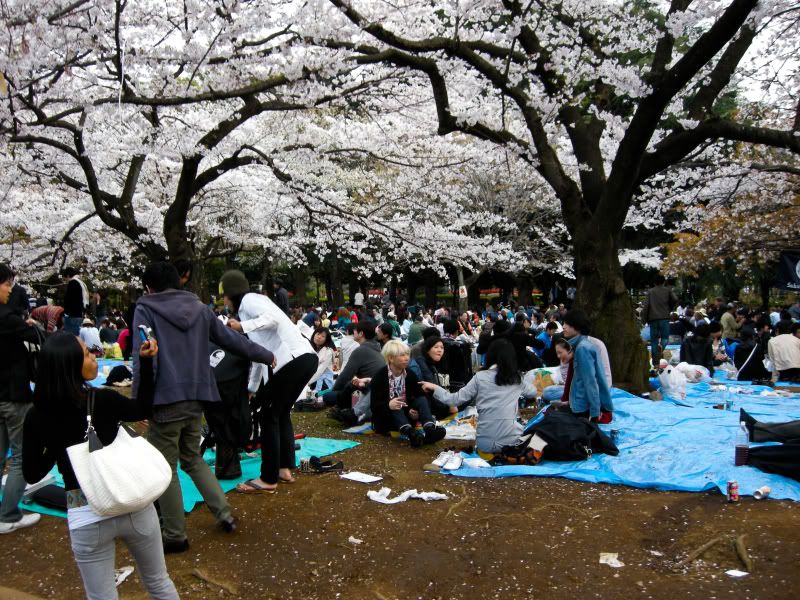 Nothing like a suit and tie (and theramin) to top off the hanami experience..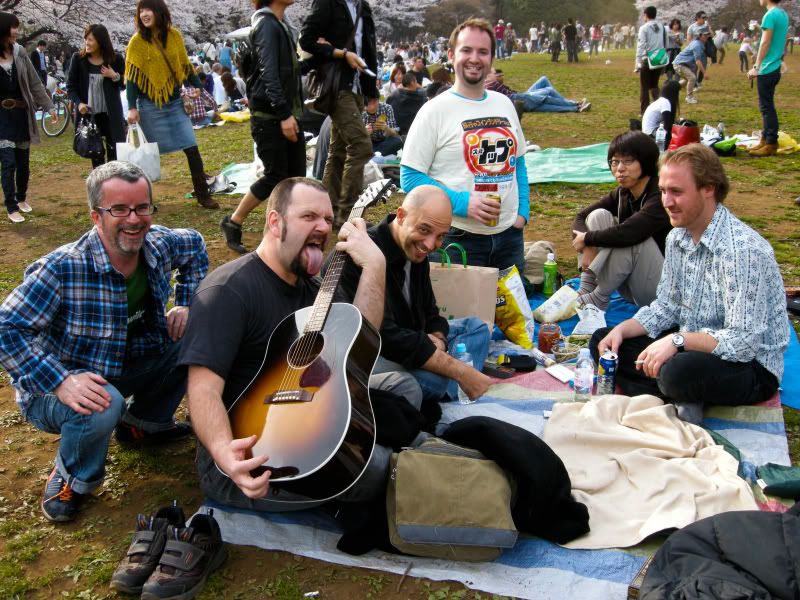 Milk Suzuki
from the
Tokyo Milk Babies
was ready to rock..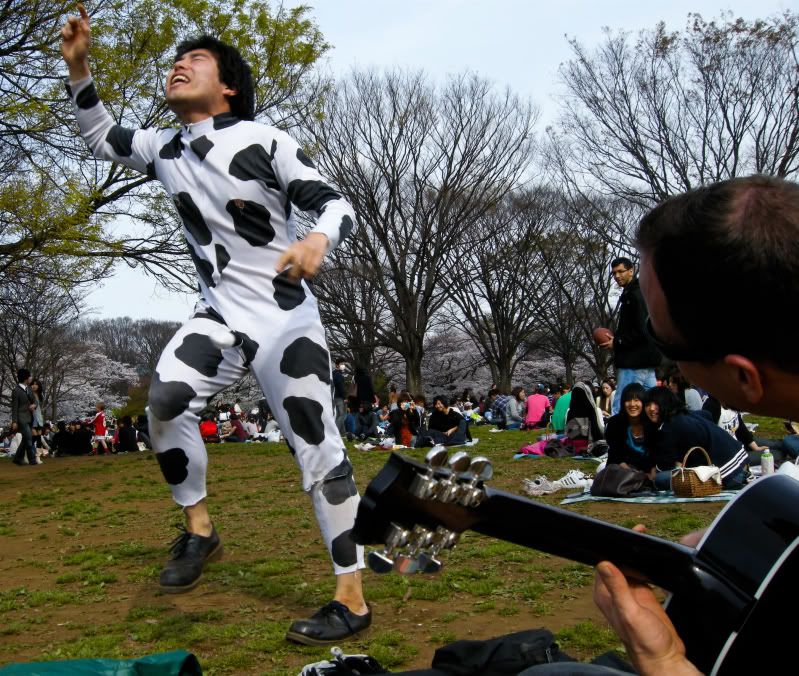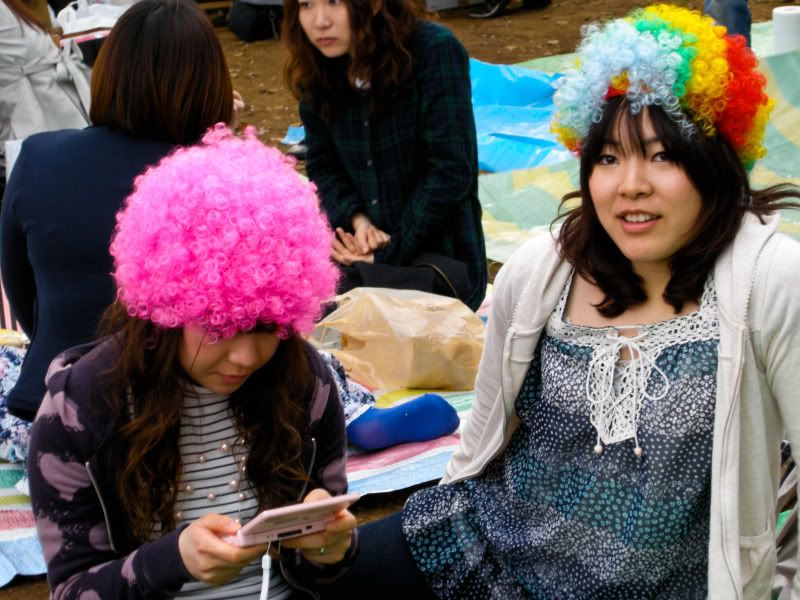 And good old Spiderman was on hand to save the day..
Until next year..