Another sunny Tokyo weekend, and that meant another Saturday in
Yoyogi park
with friends, guitars, and of course beer. It seems that a lot of other people had a similar idea so once again the park was full of life, every which way you looked.
Most people were soaking up what was left of the
hanami
vibe that's been so great these past couple of weeks..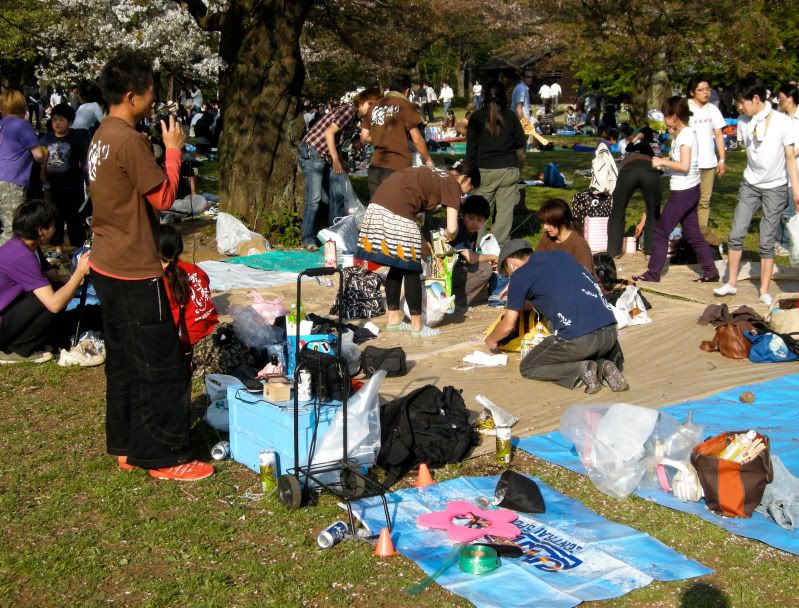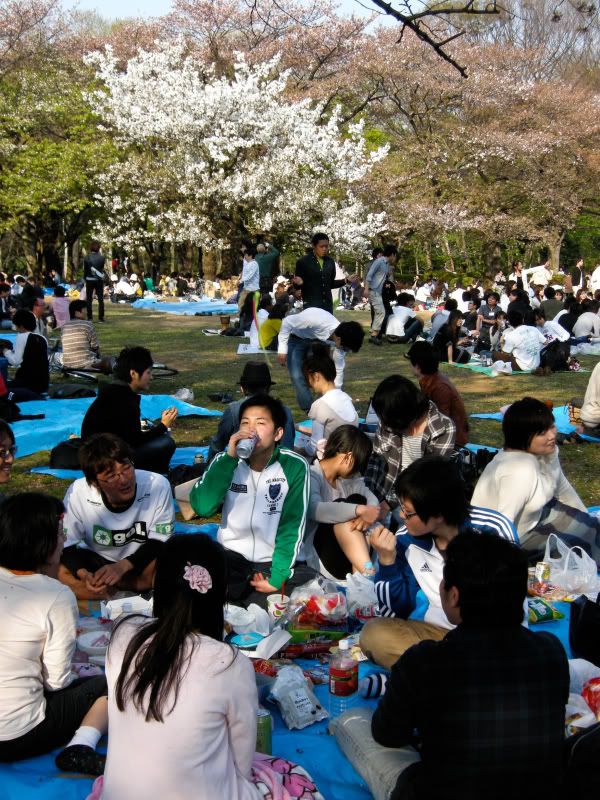 These guys took circle work to a whole new level, from early afternoon they blissfully circle-danced for hours..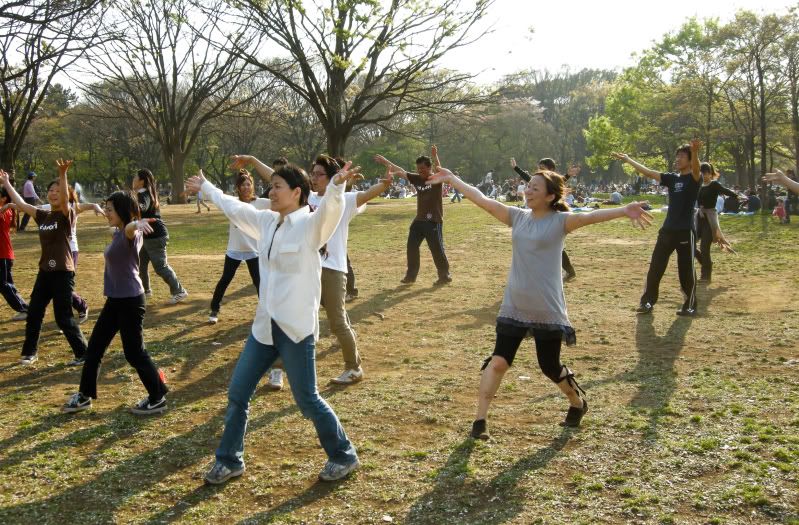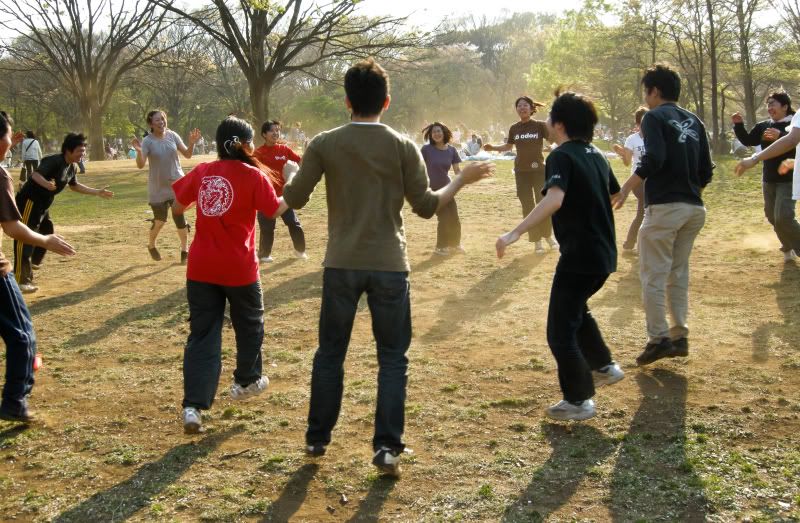 Some people took to the trees..
While others made the most of their talents by entertaining friends..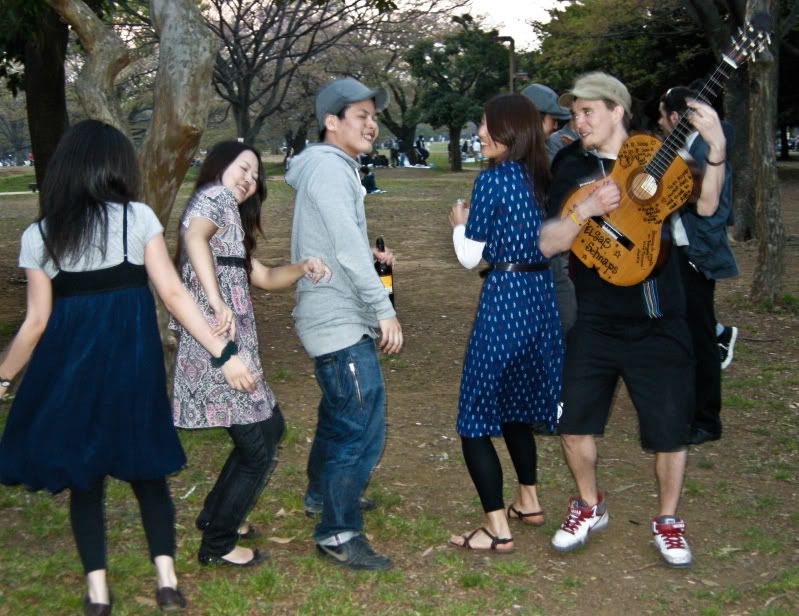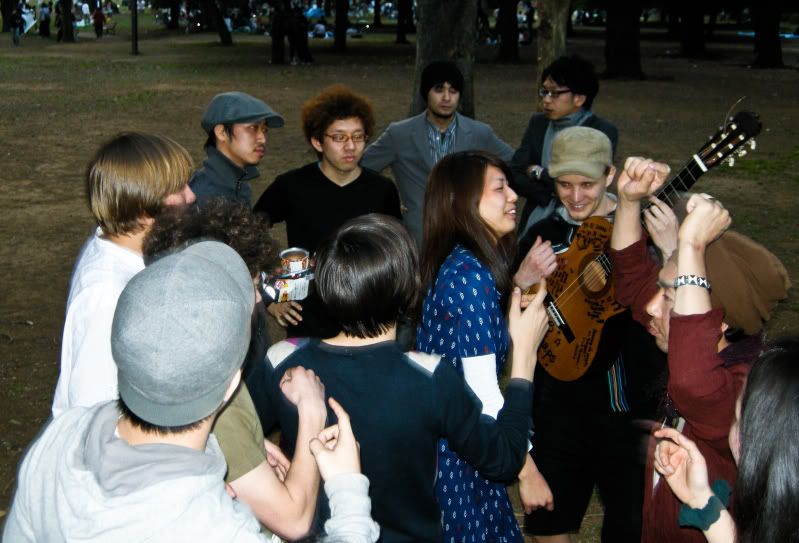 Wine-bloke came and played us a tune..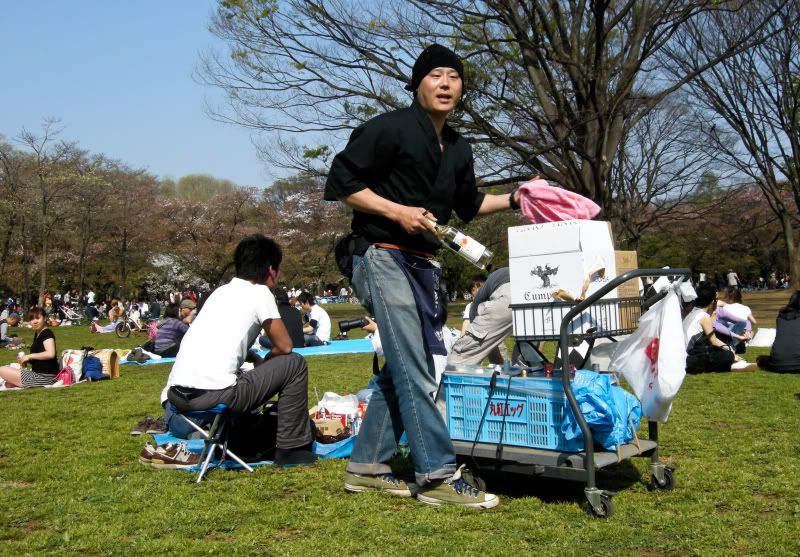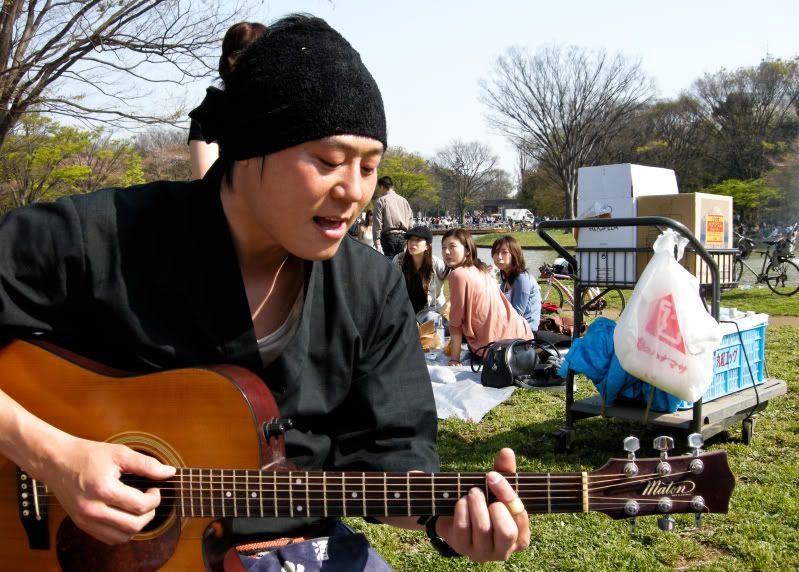 And finally we took the time to grab a bite on the way out, it had been a very big day..