Went to a dinner/get together with a heap of noteable Japan Bloggers and IT types last week on the invitation of
Danny Choo
. Caught up with
Neil Duckett
and
Ken Lee
on the way, but once there I kinda got lost in the crowd. The evening was pretty interesting in that I got to put some faces to names, and learn a bit more about what the blogging community here is all about. Of course I felt quite out of my league, as my little blog does nowhere near the numbers of most of the other attendees, but the beer flowed as freely as the presentations and a good night was had by all..
Danny
delivering his welcome address.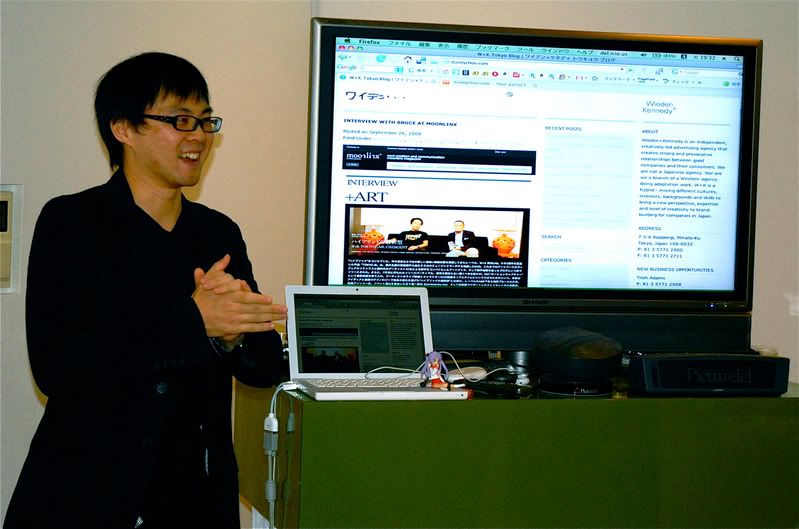 Lee from the
Tokyo Times
talking about his blog, his photos are amazing..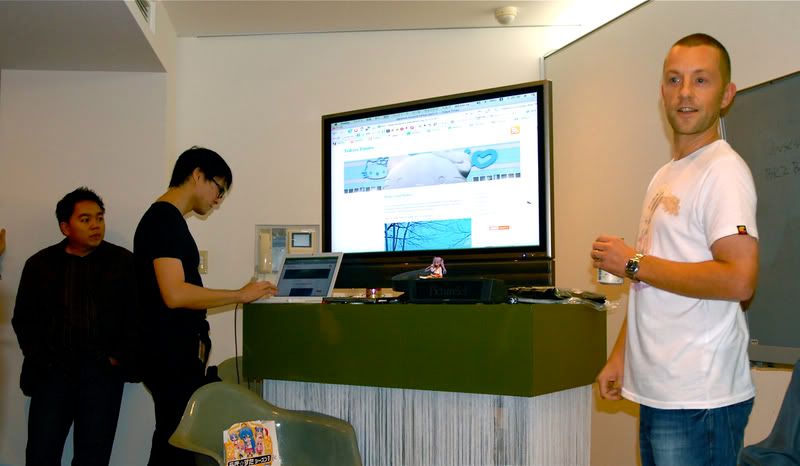 One of Tokyo's most famous Vloggers,
TokyoCooney
talks about his many enterprises..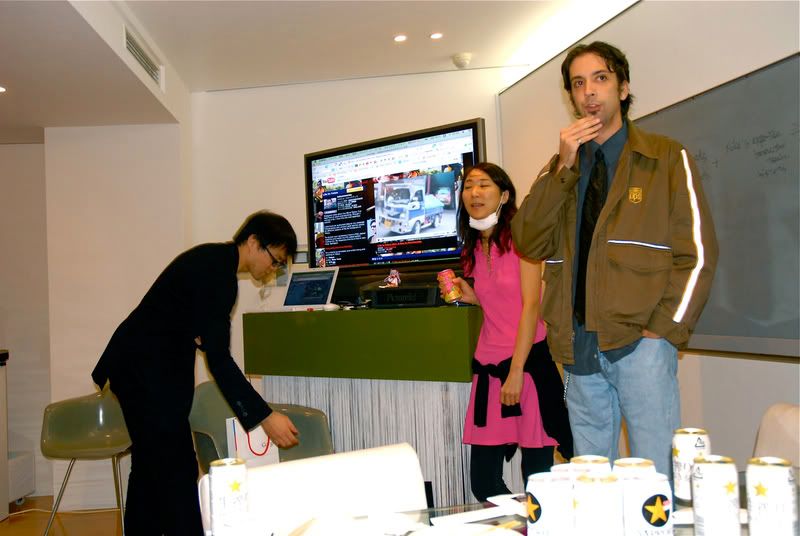 TokyoCooney
,
TkyoSam
,
Danny
and
Some random Vlogger
..
The table carnage towards the end of the night..