The Awa Dance Festival in Koenji dates back to the mid 50's, and is basically a great big party. During the daytime a dance called Nagashi is performed, but at night the dancers switch to a frenzied dance called Zomeki. The dancers dance and walk while they follow an accompaniment using such instruments as shamisen, drum, and flute. They wear brightly coloured regional costumes and often sing while dancing. Last night's festival was wet,
really
wet, but it did nothing to dampen the spirits of the crowds that gathered to watch the parade of dancers and soak up the amazing festival atmosphere. While it was a little difficult managing the camera and negotiating the canopy of umbrellas, I somehow managed to snap a few pics off without spilling too much of my drink..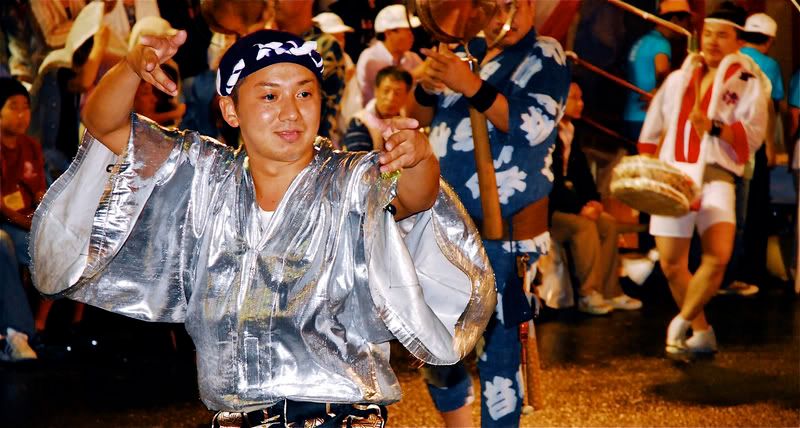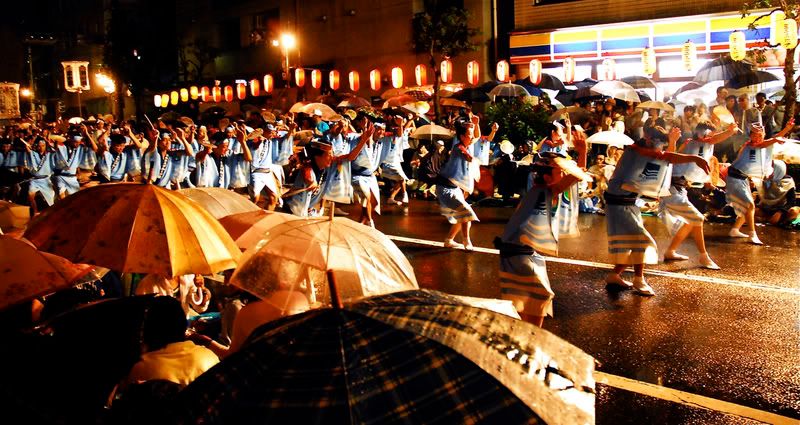 These dudes rocked.. Btw guys, thanks for the shochu!!